EXECUTIVE BOARD
Ronald T. Green
President
Ron holds a Ph. D. in Hydrology from the University of Arizona and M.S. in Geophysics from the University of Utah. He currently works as an Institute Scientist in the Geosciences and Engineering Division at Southwest Research Institute and has published an extensive number of works. His work includes in depth studies of the Carrizo- Wilcox aquifer, Edwards Aquifer, and Edwards- Trinity aquifers. He also provides technical expertise in groundwater hydrology and environmental geophysics.
Mr. Green currently serves on the boards of The Children's Shelter and the Children's Shelter Foundation, The Sen. Frank Madla Natural Area, The Helotes Creek Nature Center, The Helotes Heritage Association, and the National Cave and Karst Research Institute. Mr. Green is also a member of the Edwards Aquifer Authority Aquifer Science Advisory Panel and serves on the Expert Science Subcommittee for the Edwards Aquifer Recovery Implementation Program.
Michael Goldstein
Vice President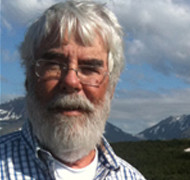 Steve Hixon
Treasurer
Steve holds a J.D. (1969) and B.B.A. (1966) from the University of Texas at Austin. After attending UT he served in the United States Army serving in San Francisco and Korea. Mr. Hixon is an environmental businessman and dedicates his time to supporting local organizations that strive to make San Antonio a better place to live and leave for future generations. He serves on the boards of the San Antonio Executives Association and Bexar Land Trust. Mr. Hixon supports the San Antonio Zoo, Green Spaces Alliance, Cibolo Nature Center, San Antonio Conservation Society, UTSA, UTMB School of Nursing, Boysville, Salado Creek Foundation, Last Chance Forever, The Nature Conservancy, Trust for Public Land, The Texas Wildlife Foundation, and Mitchell Lake Audobon Center. Mr. Hixon has also climbed to the top of Mt. Kilimanjaro.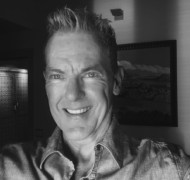 William J. Sibley
Secretary
William Sibley is a novelist, playwright, screenwriter, and rancher. He serves on the board of several organizations: the Texas Historical Foundation, River Road Neighborhood Association, River Road Historical Committee, Writers Guild of America, The Dramatist Guild, and the Texas Institute of Letters. Sibley is the Founder and Co-Coordinator of Dobie Dichos, Vice President of Christine Cemetery Association, and a member of Equality Texas.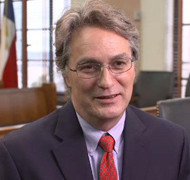 William Bunch
Member
Bill has a bachelor's degree in biology from the University of Colorado at Boulder and a law degree from Boalt Hall School of Law at the University of California at Berkeley. A native of San Antonio, Bill returned to Texas to practice environmental law in Austin in 1986, first with the law firm founded by Stuart Henry, later as a sole practitioner, and then as chief counsel and Executive Director for the Save Our Springs Alliance. Mr. Bunch was part of the group that drafted and successfully petitioned for Austin voter approval of the Save Our Springs Ordinance in 1992.
Alan Montemayor
Member
Alan holds a Bachelor of Science degree in Mechanical Engineering from Texas A&M University. In 2010, Alan retired from Southwest Research Institute after designing advanced alternative fuel vehicles for 25 years.
Alan sits on the Executive Committee of the Sierra Club and is a member of the Bexar Grotto.  He is a citizen scientist with the Invaders of Texas program and volunteers to remove invasive plant species from natural areas.  Alan is active in the electric-vehicle community and offers "Amazing Science" demonstrations to various groups.  Alan is a native of San Antonio and has been involved in water conservation, water quality, alternative energy and sustainability issues in San Antonio since 1972.
Alan and his wife Cheryl have two grown sons. They love to travel around the world to far-flung places with family and friends.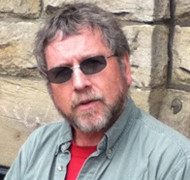 Jim Smyle
Member
Jim is an Independent Consultant in Environment, Natural Resources and Rural Development. His areas of specialty include sustainable natural resources management; watershed management; forestry and agricultural development; community and rural development; environmental policy and regulation; and governance and rural institutions. He earned an MSc. in Forest Hydrology from the University of Georgia and a BSc. in Forest Management from Stephan F. Austin State University. Mr. Smyle worked for the World Bank from 1988 to 2006 as a forestry, watershed and natural resources management specialist in both Asia and Latin America. During his last 10 years with the World Bank, as a Senior Natural Resources Management Specialist in the Latin America Region, he was responsible for numerous rural development and natural resources investment projects in Central America and Mexico.
Mr. Smyle has served as a member of the International Advisory Council for Nicaragua's Program for the Promotion of Investment in Sustainable Forestry, as a member of the Technical Advisory Council to Central American Commission on Environment and Development for the Management of the Tri-national Trifinio Watershed, as the co-manager for the World Bank-Netherlands Water Partnership Program facility for Watershed Management, and as Vice-Chairman of the City of San Antonio Citizen's Environmental Advisory Council. He currently serves as President/Board Chairman of a non-profit (The Vetiver Network International) and as a member of the City of San Antonio Watershed Improvement Advisory Committee.
ADVISORY BOARD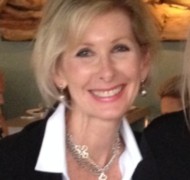 Rollie Blackwell-Devlin
Member
Rollie is the President and owner of Stony Ridge Ranch, President and Owner of GourmetDallas Catering and Event Company for 14 years, Founding member of The Texas Olive Oil Council, and Past President and current member Of Les Dames d'Escoffier International.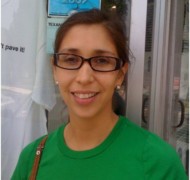 Carol Fisher
Member
Carol Fisher, GEAA's Technical Director from 2009-2017, has a BS in Resource and Environmental Studies from Texas State at San Marcos. Upon graduation, she first worked as a Federal Contractor, specializing in Hazardous Waste Management. She then joined the Aquifer Guardians in Urban Areas (AGUA) staff, advocating to protect the aquifer in the San Antonio area at City Council and Planning & Zoning meetings.
After a year with AGUA, Carol moved to working at the state level, for the Texas Commission on Environmental Quality (TCEQ), where she specialized in air, water, and waste rules, permitting, and compliance. During her time at TCEQ, she became the Region 13 Edwards Aquifer Liaison, where she developed  a great appreciation for the investigators and permit writers with whom she worked.
The partnerships Carol established at TCEQ in conjunction with the U.S. Environmental Protection Agency are still active now and have been extended to her current role as GEAA Technical Director. Carol joined GEAA staff in January 2009, and her primary focus was on developing educational workshop opportunities for local regulators, developers, and building professionals. She also plays an active part in reviewing upcoming development plans that will impact the Edwards Aquifer and analyzing current state legislation up for debate.
Chris Hale
Member
Chris was born and raised in Austin. He received a law degree in 1978 from St. Mary's University (B.A. History, U.T.), and practices business law in Austin with an emphasis on contracts. He has negotiated contracts in two dozen countries and represented clients in multinational contract disputes.
For the past 10 years Chris has regularly lectured on contract law at a number of universities in Texas, Albania and Germany. He has served on numerous business and non-profit (especially concerning conservation and history) boards. He currently is a director of Coypu Foundation and Hill Country Alliance, and is a stakeholder on the State of Texas Guadalupe-San Antonio San Antonio Bays Basin and Bay Stakeholder Committee.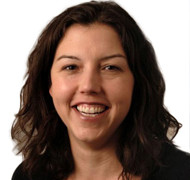 Amy Hardberger
Member
Amy Hardberger is a Professor at St. Mary's School of Law teaching Property and Land Use Planning. Her areas of research are Texas Water Law, Energy/Water Nexus and the Human Right to Water.
Before joining St. Mary's, Ms. Hardberger spent six years working in the Texas Office of Environmental Defense Fund. Ms. Hardberger worked with the Energy and Water Programs on policy initiatives regarding energy/water nexus, energy efficiency, shale gas development, and water planning policy. She was also a visiting professor of law at Texas Tech. She is a member of the State Bar of Texas and the Western District of Texas, and is a professional registered geologist in the state of Texas.
Ms. Hardberger holds a bachelors degree in geology from Earlham College, a Masters of Science in Geology from the University of Texas at San Antonio, and a doctor of jurisprudence from Texas Tech University School of Law. Prior to joining Environmental Defense Fund, Ms. Hardberger completed a judicial clerkship with the Honorable William Wayne Justice of the Western District of Texas and worked as an environmental consultant involved in the remediation of closed Air Force bases around the United States.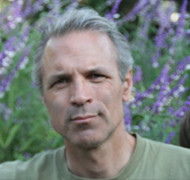 Eric Mendelman
Member
For the last 23 years, Eric Mendelman has pursued a career in water resource protection with specializations in outreach and education, scientific data collection, watershed planning and coordination, and grassroots issue and election campaigns. His leadership roles include Canvass Campaigns Director for Clean Water Action, Statewide Program Director for the Texas Stream Team, and Program Manager for the River Systems Institute's Initiative for Watershed Excellence.
In 2011, Mr. Mendelman joined the Greater Edwards Aquifer Alliance Technical Team as a Development Specialist, writing grants and editing technical publications. In his spare time, Eric enjoys bike riding, swimming in the San Marcos river, playing guitar and hanging out with his fun and inspirational family.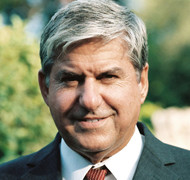 Darby Riley
Member
Darby has a law degree from St. Mary's University and is a board-certified civil trial lawyer. A native of San Antonio, Darby serves as President of the Leon Valley Historical Society and is a certified Texas Master Naturalist. Darby chaired the State Democratic Party's Environmental Caucus for eight years and also served on the Leon Valley City Council from 1982-1990. During his time as a Council member, he helped to start the first curbside recycling program in South Texas.
He has been deeply involved in many other organizations, including the San Antonio Area Girl Scouts (Board member and Finance Committee) and the Catholic Archdiocese of San Antonio (Peace and Justice Commission). Darby has been married to Chris Riley since 1971, and they have three adult children.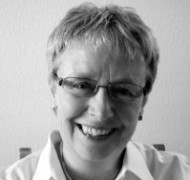 Marita Roos RLA, AICP, LEEDAP
Member
Marita is a Landscape Architect and Urban Planner specializing in ecological design and green infrastructure for institutions, municipalities, and regional agencies through much of the United States. Marita has developed urban parks, restored historic sites and planned urban riverfronts, achieving triple bottom-line outcomes through a clear articulation of issues, solid best practices and community engagement.
Through her firm UrbanBiology, she has helped to pioneer the practice of complete streets and low impact development in the San Antonio region. She has served as a technical advisor for the San Antonio River Authority LID Committee and as a board member for the US Green Building Council, Central Texas chapter. With Annalisa Peace, Marita authored the GEAA publication Watershed Stewardship for the Edwards Aquifer Region: A Low Impact Development Manual.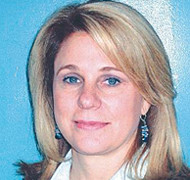 Kathleen Tobin Krueger
Member
Kathleen was raised on the Tobin Family ranch in Bandera, Texas. She graduated from Bandera High School with athletic and academic honors before attending Texas A&M University where she received a degree in English Literature and Journalism. Kathleen has spent much of the past 20 years in volunteer and civic endeavors, including two terms on the New Braunfels City Council and as Mayor Pro-tem.
Kathleen was President of the Diplomatic Women's Association, served on the board of an International Children's Charity, worked with Habitat for Humanity building homes in remote African villages, and led an International Red Cross expedition into the Kalahari Desert to provide clothing for the Bushmen of Botswana. Kathleen and her husband, former U.S. Senator Bob Krueger, published a book about their years living amidst warfare in Burundi, Africa entitled "From Bloodshed to Hope. Our Embassy Years during Genocide." The book won the Institute of Letters award for the best non-fiction book in Texas for 2008.
Closer to home, she has served as the former Mayor pro-Tem in New Braunfels, as a board member of the Children's Museum, as a P.T.A. officer, as a Wurstfest volunteer, with the Red Cross, and as a New Braunfels High School Band Booster. She currently serves on the boards of the Eden Hill Communities, Volunteers in Medicine, New Braunfels' Sophienburg Museum, the Dolph Briscoe Center for American History at the University of Texas in Austin, the Hill Country Alliance, the regional board of the Girl Scouts of Southwest Texas, and is the Public Relations Director at Hope Hospice. She resides with her husband and three children in a home along the Guadalupe River which has been in the Krueger family for three generations.
Tom Wassenich
Member
Tom has an MS in Geography from Texas State and works as a consultant in water issues. He recently finished editing a book with Andy Sansom of the River Systems Institute titled "Water in Texas: An Introduction" published in 2008. In 2005 his thesis was published under the title "A Guide to the Protection of Freshwater Inflows in Texas" and was distributed to the Texas Legislature and heads of all environmental agencies in Texas by the River Systems Institute.
He also serves as Chairman of the Legal and Finance committees of the San Marcos River Foundation, just concluded a 5-year term on the Transportation Advisory Board of the City of San Marcos and is President and founder of Bike San Marcos. Tom is very involved in civic issues, having served on the Blue Ribbon Bond Committee for the City of San Marcos and managing five recent city council campaigns. Prior to earning his degree Tom spent 25 years in the restaurant business as owner/manager.
Bob Wolf
Member
Bob is a resident of New Braunfels, Texas and has been active in water conservation issues within the City. He is a currently a member of the City's Park and Recreation Advisory Board, former Bond Advisory Board Member, and also an active Toastmaster Club Member. His interest in water stems from his belief that we need to do a better job shepherding our region's limited water resources.
Bob is a full-time lapidary jewelry artist that has been selected twice by the Texas Commission on the Arts as a State of Texas Artist Finalist. Prior to becoming an artist, Bob spent most of his career within the natural gas marketing and transportation field. In particular, he was the business development manager for TransCanada Pipeline's marketing affiliate, President of the Minnesota Intrastate Pipeline System and a voting member of the TransCanada Pipeline Tolls Task Force.
He has marketed and arranged the transportation of natural gas to all of the major Canadian utilities as well as utilities in Eastern half of the United States including New York City and Chicago. Bob was also selected to be the U.S. liaison for an employee exchange program between Wingas, out of Kassel, Germany and CNG Energy in Pittsburgh, PA. Prior to marketing natural gas, Bob was involved in oil and gas exploration as a petroleum landman and production manager.