Land Conservation Options for Comal County
Wednesday, November 8, 2017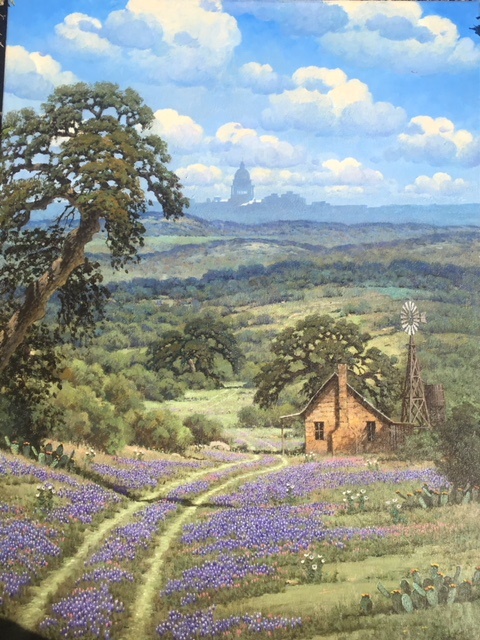 Dear Friends of Open Space,
We had a great meeting of the committee to explore options for preserving land in Comal County at the McKenna Center on January 17th.  You can see notes from the meeting here and read a report from Community Impact here.
Mark your calendars and plan to attend the next meeting on Wednesday, February 21st from 2:30 to 4:pm at the McKenna Center (801 West San Antonio Street, New Braunfels) .
Agenda for meeting:
Discussion of name of coalition
Discussion of Mission Statement of coalition
Discussion of possible activities of a coalition
Discussion of how the coalition would be organized, how to make decisions, how interested individuals would be incorporated in the coalition, etc.
Discussion of spreadsheet of potential organizations to approach about membership in coalition. 

(You can add suggestions for possible coalition member groups

here

.)

Next meeting date, time, and place. Suggestions for venues where we can meet after 5:pm are welcome.
Before the next meeting, interested participants are urged to weigh in on the draft mission statement, which will be discussed at the meeting.  You can add changes and comment on various versions of the mission statement and on choices for a name for the group by clicking here.
Finally, some of you might want to attend one or both of the 2-Part Wildlife Tax Valuation Workshop on Saturdays Feb 3 & 10, Cibolo Nature Center in Boerne.  For more information, click here.
We hope to see you on at the McKenna Center at 2:30 p.m. on February  21st.
"With all the new growth that has come to Comal County and is projected to continue well into the future, it's time to start thinking about how we can plan ahead to protect open space and acquire park land to help conserve our beloved Texas Hill Country before it's too late," explained Sherry Mossier of Bulverde, one of the event organizers .
The evening will include an overview of current land preservation in Comal County, options that private individuals can use for protecting their land for future generations, and tools that can be used by local city and county governments to obtain and maintain land protections for wildlife habitat, healthy waterways, recreation and scenic vistas.
"Comal County has been among the top ten fastest-growing counties in the country for the past four years running," noted Katherine Romans, Executive Director of the Hill Country Alliance. "Until we see investment in conservation happening in a more strategic way, we will continue to lose land to development much faster than we protect it."
"Budget constraints often prevent most counties and cities, especially small rural cities like Bulverde, Garden Ridge, and Spring Branch, from going out and purchasing the open space or park lands desired by their constituents," commented Annalisa Peace of the Greater Edwards Aquifer Alliance, another organizer and moderator for the evening. "We have to look at how other communities in the Hill Country are creating conservation opportunities, and think about if and how we can create those same tools for landowners in Comal County."
Panelists include Comal County Engineer Tom Hornseth, Julie Koppenheffer, an attorney with years of experience in land conservation law, Jensie Madden of the League of Women Voters of Comal Area, and Dianne Wassenich of the San Marcos River Foundation. For more information on panelists, see below
The meeting is a follow-up to the "Planning for Growth in Comal County" conference held last February, in response to attendees' request for more information about how to preserve open space and unique areas in Comal County as development continues at a rapid pace.
To see the full agenda, click here. To see Panelists bio's, click here.
Conference Presentations
Jensie Madden – "Current Parks and Preserves in Comal County; Local Government Roles"
League of Women Voters of the Comal Area
Jensie Madden is the Chair of the Land Use Committee of the League of Women Voters of Comal Area. LWV-CA recently published Facts & Issues: Land Use Planning in Comal County, Impacts of Growth; Time for Action, which will be basis of her presentation. She and her husband retired to Comal County in 2001 and since that time has volunteered with LWV-CA to promote citizen involvement in governmental decision-making.
Tom Hornseth – "Comal County Regional Habitat Conservation Plan"
Comal County Engineer
Tom is a Graduate of the University of Minnesota, BS Civil Engineering, and a Texas Registered Professional Engineer.  In1992, he became Comal County Engineer, where his responsibilities include operation of the County Road Department; administration of Subdivision, Floodplain, Addressing, and Sewage Facility regulations; management of the Parks Department and Rural Recycling; and large construction projects.  Tom was recently named County Engineer of the Year during the Texas Association of County Engineers and Road Administrators' annual conference in Austin.
Julie Koppenheffer – "San Antonio's Proposition 1 and Choices for Landowners"
Attorney
Julie Koppenheffer has had long experience in the field of real estate as an attorney practicing in the field of commercial real estate and commercial real estate finance. She worked as Executive Director of Green Spaces Alliance (2005 through 2009), concentrating on aquifer protection and enhancing our connection to the environment through community gardens, photography, and public engagement. As a citizen, she advocates for protecting irreplaceable resources.
Dianne Wassenich – "How San Marcos River Foundation is conserving an essential watershed"
Director, San Marcos River Foundation
Dianne grew up on the Gulf Coast, graduating from University of Houston. Working in the Frank Church Wilderness of No Return on Idaho's Middlefork of the Salmon River in the 70's, she learned how important it is to preserve natural areas. After moving to San Marcos in 1980, she has worked with the San Marcos River Foundation since its beginning in 1985.
In decades of work for SMRF, Dianne has served on many regional, statewide, and local stakeholder groups. Currently she represents the public in a seat on Region L Water Planning Group, is Vice-chair of the Bay Basin Stakeholder for the Guadalupe basin, and is also on the Steering Committees of the Edwards Aquifer Habitat Conservation Plan, Upper San Marcos Watershed Initiative, and Plum Creek Watershed Program. She has participated in San Marcos' master plan and numerous other river-related committees locally.
Katherine Romans – "Hill Country Growth Patterns"
Executive Director, Hill Country Alliance
Katherine holds a Master in Environmental Management from the Yale School of Forestry and Environmental Studies. She worked for several years as a legislative aide for the Committee on Natural Resources within the US House of Representatives, and led the HCA's landowner outreach program for more than 2 years. In that role, she connected landowners within the Pedernales River Basin to technical and financial resources within the Texas Parks and Wildlife Department.  She also serves on the board of the Hill Country Land Trust.
Follow-up Meeting Notes
Land Preservation Options for Comal County – January 17, 2018
Land Preservation Options for Comal County Meeting – December 12, 2017
Resources
Dry Comal Lables
News
Land conservation seminar explores options
San Marcos City Council Votes To Enter Lease-Purchase Agreement
Whither the Warbler's Habitat?
Sentinel Peak Preserve 
Council listens to ideas for parks
Community Impact Newspaper, "Area groups, citizens have conservation conversations" – January 20, 2018
One Family's Venture in Private Land Consecration:
Stay Informed

Sign Up for GEAA Action Alerts
Check out GEAA's Facebook Page